University of Poitiers, Paris-Sud and ATU Hold Workshops
22/05/2017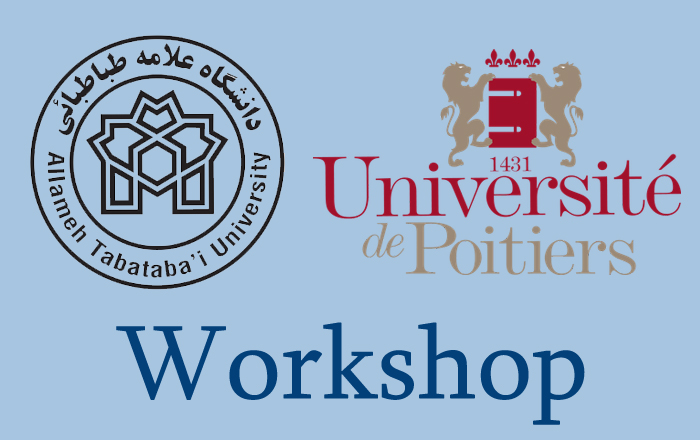 University of Poitiers, Paris-Sud and ATU Hold Workshops
Directorate of International Academic Cooperation -
Following their previous collaborations, a number of French universities held specialised workshops on law in ATU Faculty of Law and Political Sciences.
From 22 to 24 April 2017, a number of specialised workshops were convened in ATU Faculty of Law and Political Sciences. In these workshops, professors from ATUs Departments of Criminal Law and Criminology, Private Law, and Public and International Law, as well as speakers from University of Poitiers (UP) and University of Paris-Sud (UPS) addressed the audience on various legal subjects.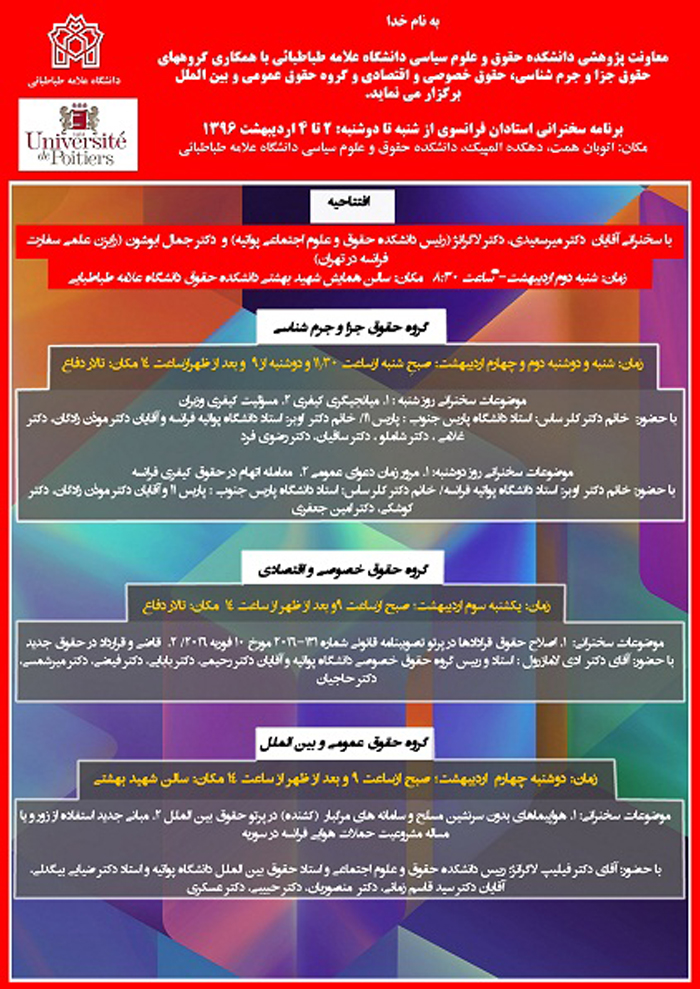 In this three-day workshop, Dr Philippe Lagrange, Dean of the Faculty of Law and Social Science; the Scientific Attaché in the French Embassy to Tehran; and professors from University of Paris-Sud and Poitiers delivered speeches.
Your comments and questions about our news are highly welcome at
ennews@atu.ac.ir
. Your emails will be answered as soon as possible.
Close
Search in ATU news archive
MORE NEWS

Aug. 5, 2020
Aug. 3, 2020
Aug. 1, 2020
Jul. 25, 2020
Jul. 21, 2020
Jul. 15, 2020
Jul. 14, 2020
News Archive