Department of Technology and Entrepreneurship Management



About the Department
Department of Technology and Entrepreneurship Management (TEM) has been established recently and admits students at Masters and PhD levels. Due to the urgent need for training specialised graduates in technology management and the critical area of entrepreneurship management, the Department tries to offer relevant degree programmes to postgraduate students.
To date, eight full-time faculty members are teaching and researching in the Department. The faculty members are offering the latest advances in various branches and areas of TEM. Of the eight faculty members, 4 are associate professors, and the remaining 4 are assistant professors.
Degree Programmes
The programmes offered in the TEM are introduced and specified below.
Masters Degree Programmes
All Masters degree programmes in ATU last for two years, four semesters. Students have to write a Masters thesis and defend it to pass the course and receive their degree certificate.
— Technology Management: Technology Transfer. This masters programme was established in 1997.
— Entrepreneurship Management: New Business.
PhD Degree Programme
All PhD programmes are offered at Allameh Tabataba'i University for four years, eight semesters. Students have to pass 18 taught credits, followed by another 18 dissertation credits, 36 credits in total. After passing the 18 taught credits, students have to sit a "comprehensive exam" and receive a minimum mark of 16 out of 20. After the Comprehensive Exam, the PhD candidates are allowed to choose their dissertation titles and prepare their proposals with the help of supervisors and advisors
— Technology Management: Research and Development. The PhD degree programme in Business Administration started to admit students in 2005.
Department Head
Dr Mohsen Motiei
PhD in Technology Entrepreneurship from University of Tehran, Iran (2018)
Faculty Member
Email Address: motiei@atu.ac.ir
Contact No.: To be announced
Research Interests: Social entrepreneurship; Innovation economy; Business ethics.
Click to view the full CV
Faculty Members
To date, eight full-time faculty members are employed and collaborating with the Department in providing educational and research services to the students and researchers. The faculty members of the Department are briefly introduced below. The names are sorted alphabetically.
For more detailed information about the faculty members, you can refer to ATU's SIMAP Portal.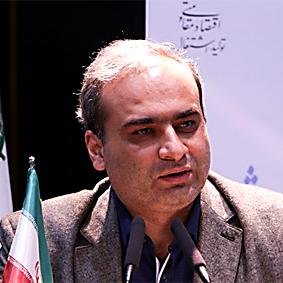 Dr Mahdi Elyasi
PhD in Technology Management from Allameh Tabataba'i University (2010)
Faculty Member
Email Address: elyasi@atu.ac.ir
Contact No.: +9821 48392885
Research Interests: Technology management; Strategic management; Innovation.
Click to view the full CV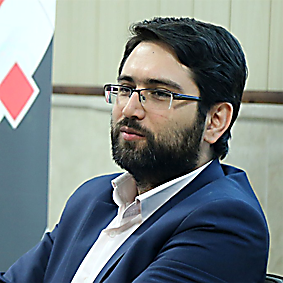 Dr Soroush Ghazinoori
PhD in Management from Allameh Tabataba'i University (2011)
Faculty Member
Email Address: ghazinoori@atu.ac.ir
Contact No.: +9821 48392867
Research Interests: STI policy, Innovation Management.
Click to view the full CV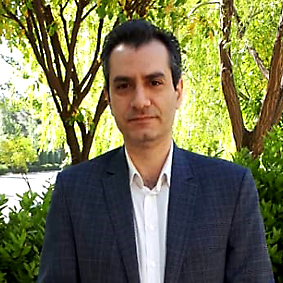 Dr Mehdi Goodarzi
PhD in Technology Management from Allameh Tabataba'i University (2002)
Faculty Member
Email Address: godarzi@atu.ac.ir
Contact No.: +9821 48392885
Research Interests: Intellectual property management; Technology commercialisation management; Entrepreneurial management.
Click to view the full CV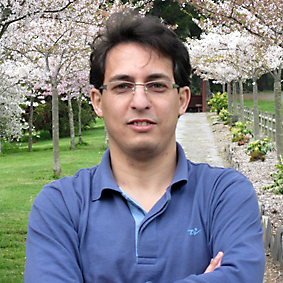 Dr Saeed Mirvahedi
PhD in Entrepreneurship and Marketing from the University of Canterbury, New Zealand (2014)
Faculty Member
Email Address: s.mirvahedi@atu.ac.ir
Contact No.: +9821 48392812
Research Interests: Entrepreneurship; Marketing; Entrepreneurial decision making.
Click to view the full CV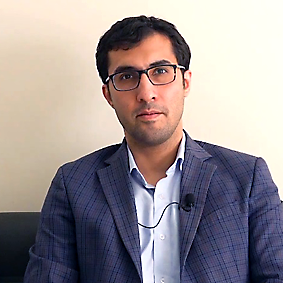 Dr Mohammad Naghizadeh
PhD in ............ from University of ............ (...)
Faculty Member
Email Address: ...@atu.ac.ir
Contact No.: To be announced
Research Interests: +9821 48392887
Click to view the full CV
Dr Reza Salami
PhD in Technology Management from City University of London (1997)
Faculty Member
Email Address: salami@atu.ac.ir
Contact No.: +9821 48392807
Research Interests: Management of technology transfer; Technological innovation; Economic theories of technological change; Innovation system.
Click to view the full CV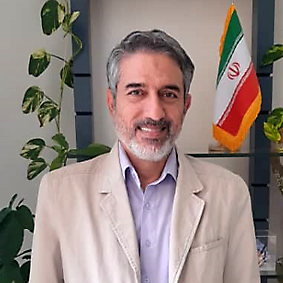 Dr Seyed Habibollah Tabatabaeian
PhD in Production and Operations Management from Tarbiat Modares University, Iran (2000)
Faculty Member
Email Address: tabatabaeian@atu.ac.ir
Contact No.: +9821 48392932
Research Interests: Policymaking in science and technology; Technology management; Technology evaluation.
Click to view the full CV