MoU signed with Lahore College for Women University, Pakistan
On 5 February 2020, two representatives from Allameh Tabataba'i University exchanged an MoU on academic cooperation with the Lahore College for Women University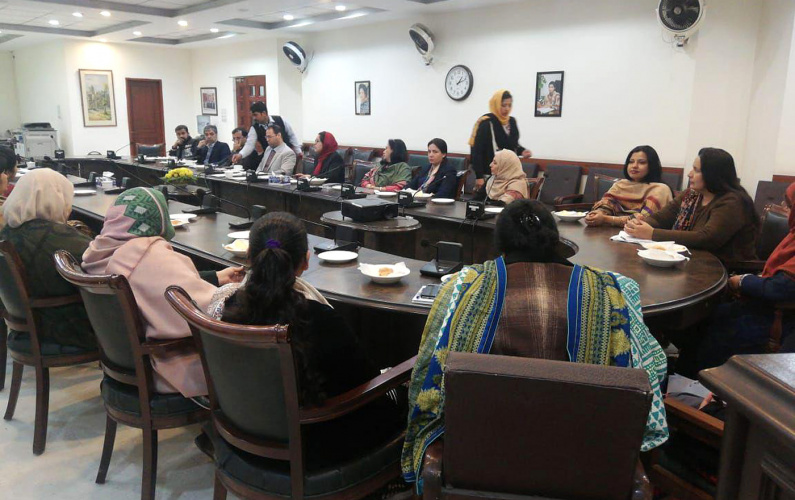 Directorate for International Academic Cooperation —
On 5 February 2020, two representatives from Allameh Tabataba'i University exchanged an MoU on academic cooperation with the Lahore College for Women University.
During their visit to the Lahore College for Women University (LCWU), Dr Reza Morad Sahraei, faculty member at the ATU"s Department of Linguistics and Head of the Centre for Teaching Persian to Speakers of Other Languages, and Dr Morteza Nourmohammadi, faculty member at ATU"s International Relations Department had an MoU signed by the LCWU Vice-Chancellor. The MoU had been signed by ATU President before their travel to Pakistan.
In this session which was held in the LCWU, Lahore, Dr Sahraei, Dr Nourmohammadi, and Dr Aliakbar Rezaifar, Head of Iran"s Culture House and Representative of the Saadi Foundation in Lahore participated from Iran. From LCWU, Professor Bushra Mirza, the LCWU Vice-Chancellor; Dr Faleeha Zahra Kazmi, Head of the LCWU"s Persian Department; and a number of faculty members from LCWU departments of Persian Language and International Relations participated.
The MoUs was signed with the aim of expanding ties and developing collaborations between the two institutes in the form of academic and research activities including the exchange of students and staff, organisation of joint events, joint degree programmes, and joint research projects.
The LCWU is a public university in Lahore, Punjab, Pakistan. It was established in May 1922 as a "women"s college". The university has 15,000 students and 450 teaching staff, and admits students at the bachelor"s, master"s and PhD levels.