Online session in Covid-19 and Regional Integration in ECO States
2/11/2020
Directorate for International Academic Cooperation—
Allameh Tabataba'i University (ATU) held an online international session on 2 November 2020 on the topic of Covid-19 and its effect on regional integration in ECO states.
On 2 November 2020, an online international session was held in Allameh Tabataba'i University's online event platform. Entitled as the "Expert Meeting on Covid-19 and Opportunities for Regional Integration among ECO Member States", the event included informative speeches and discussions on the topic presented by distinguished academics from ECO-Region universities.
In this session, Dr Mandana Tishehyar from ATU; Dr Akbota Kholdasbekova, from Eurasian National University (ENU); Dr Cuneyt Akalin from Ankara University; Dr Saeed Shokoohi from ATU; Dr Mohebullah Nouri from Afghanistan; and Mr Mostafa Boushehri, from University of Tehran delivered lectures on various aspects of the subject.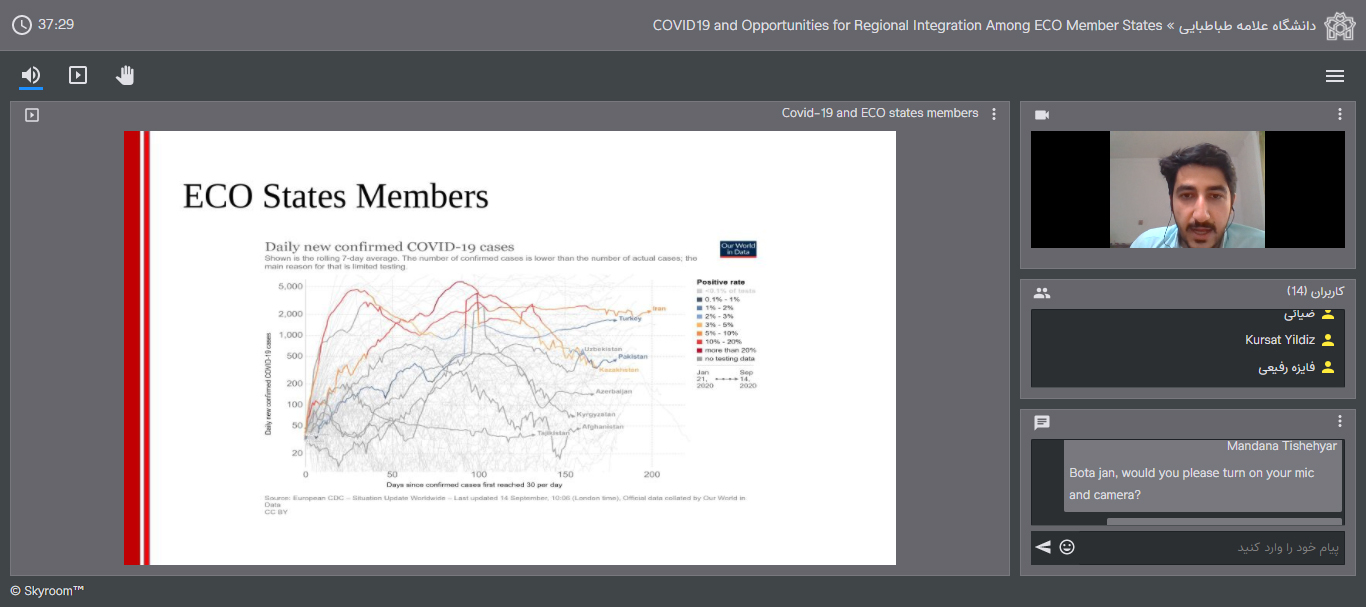 Close
Search in ATU news archive
MORE NEWS

Jan. 2, 2021
Dec. 26, 2020
Dec. 12, 2020
Dec. 12, 2020
Nov. 14, 2020
News Archive