Renmin University Press Signs MoU with ATU
23/04/2019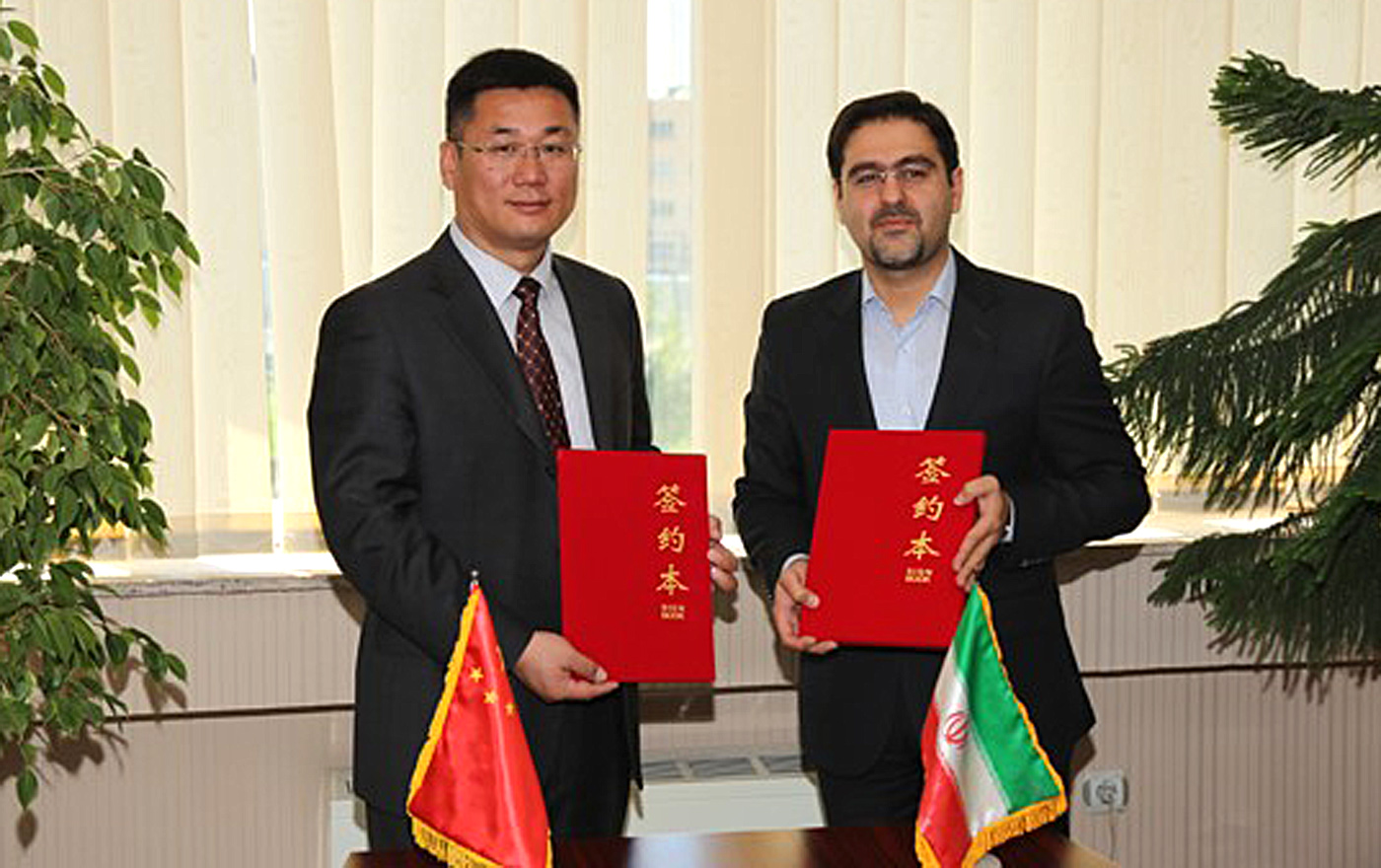 Directorate for International Academic Cooperation —
A delegation from China Renmin University Press visited ATU on 23 April 2019 and met with Directors of ATU Press and International Academic Cooperation to negotiated possible grounds for future collaborations..
Following the signature of a memorandum of understanding between ATU and Renmin University (RU), a delegation from RU Press met with Dr Amir Zand-Moghadam, Director of ATU Press, and Dr Mandana Tishehyar, Director of ATU International Academic Cooperation. The Chinese delegation consisted of Mr Lee Yung Kiang, Director of RU Press; Mr Wang Li, Editor in Chief; Ms Yu Landa Liu, Officer in charge of International Affairs; and Mr Sun Bi, office in charge of RU Press Sales and Distributions.
In the beginning of the meeting, the parties negotiated the development of cooperation between the two institutes in joint publication of books; joint copyright licensing; cooperative sales of publications, etc. Yung Kiang then referred to RU's active role in the establishment of a coalition of 300 universities from 49 countries within the framework of the "One World, One Belt" Initiative in 2017, and invited ATU to join this group. Therefore, it was agreed that the Press directors of the two institutes sign an extra MoU during the organization of Tehran International Book Fair and prepare the grounds for joining ATU to the coalition.
Close
Search in ATU news archive
MORE NEWS

Jan. 2, 2021
Dec. 26, 2020
Dec. 12, 2020
Dec. 12, 2020
Nov. 14, 2020
News Archive