Intl. Conference: Political Issues of Iran: A Portrayal of Four Decades
29/04/2019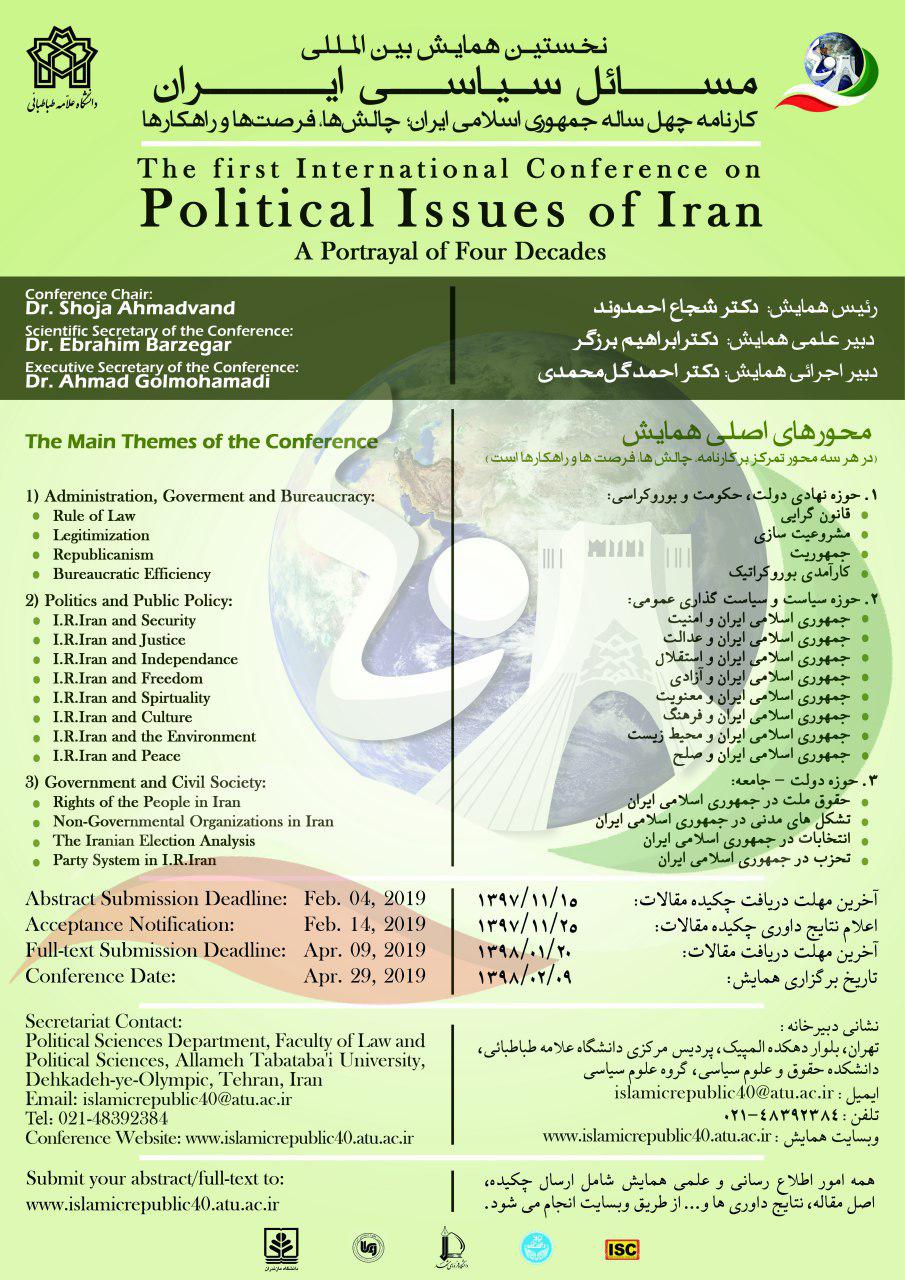 Directorate for International Academic Cooperation —
The first international conference on Political Issues of Iran: A Portrayal of Four Decades, was held in ATU Faculty of Law and Political Sciences on 29 April 2019..
Thanks to the efforts of ATU Department of Political Science, the first international conference on the "Political Issues of Iran: A Portrayal of Four Decades" was held in ATU on Monday, 29 April 2019. Dr Shoja Ahmadvand, ATU Vice-President for Education and the scientific chair of the conference, said: "The conference aimed at a scientific analysis of political issues in Iran and presentation of strategies to contribute to political developments in the country." He then pointed to the numerous political crises occurred during the past forty years, which have caused political instability in some cases, and the efforts of the conference to identify and eliminate these crises.
Application of scientific methods of politics in resolving the crises of practical politics in Iran; collection of theoretical literature with the aim of understanding the political issues of Iran; interaction and synergy among the Iranian Political-Science community in studying the status of the forty-year political record of Islamic Republic of Iran; identification of the political challenges of this forty-year period and, hence, the probable challenges in the future of Iran; identification of the conditions under which political opportunities could be created for political development; and identification of the solutions and mechanisms to overcome challenges and provide political opportunities for solving societal problems were among the main objectives of this conference. In this event, 20 papers were presented by researchers from Iran, Italy, Turkey, Russia, and Argentina.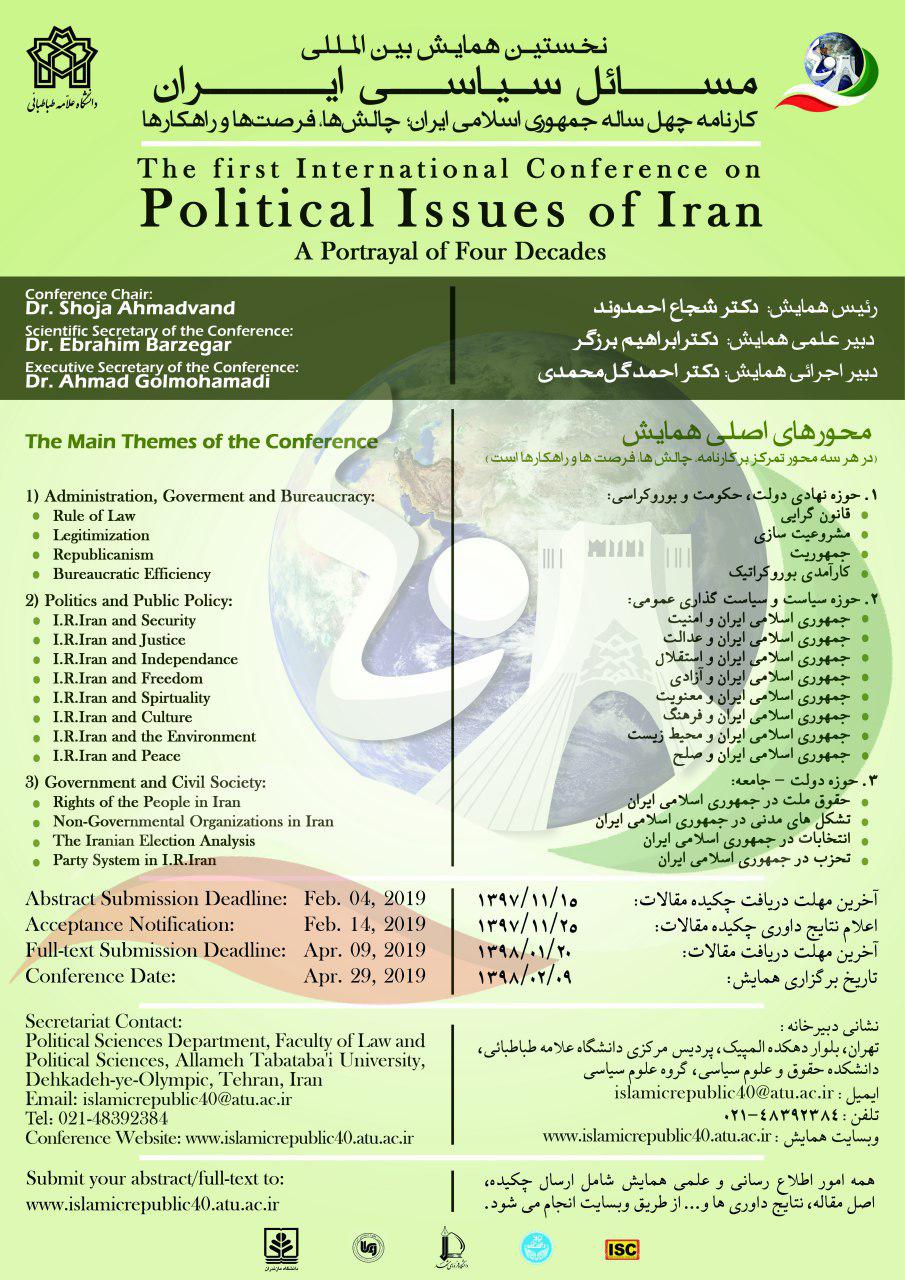 Close
Search in ATU news archive
MORE NEWS

Jan. 2, 2021
Dec. 26, 2020
Dec. 12, 2020
Dec. 12, 2020
Nov. 14, 2020
News Archive