Professor Hossein Salimi was appointed President of Allameh Tabataba'i University (ATU) in September 2013 as ATU's 5th president. Previously he had served as a member of the Board of Directors of Iranian Political Sciences Association, from 2003 to 2013. From 2001 to 2003, he served as Dean of ATU Faculty of Law and Political Sciences. Among his former positions we can point to his role as ATU Vice-President for Student Affairs from 2000 to 2001. He also served as a director in Islamic Republic of Iran Broadcasting (IRIB) from 1984 to 1996. Professor Salimi's term was extended by the new Minister of Science, Research and Technology, Dr Zia Hashemi, in 2017.
After receiving his BA in Political Sciences and MA in International Relations from University of Tehran (in 1987 and 1991, respectively), he entered the PhD Programme in International Relations in Tarbiat Modares University and graduated in 1998. Since joining ATU in 1997, Professor Hossein Salimi has been a prolific author, written numerous volumes and articles on international relations, human rights, political thoughts, globalization, and identity, both in Persian and English. He has also conducted several research projects and advised a great number of theses and dissertations. Professor Salimi spent a sabbatical leave in Durham University from 2008 to 2009. In what follows you can read Prof. Salimi's welcome speech:
Welcome to Allameh Tabataba'i University (ATU), the largest university in Humanities and Social Sciences in the Islamic Republic of Iran. I have the honor of being the president of Allameh Tabataba'i University which, for more than 40 years, has been home to talented scholars, artists, writers, and others who have been drawn all over the world to teach, perform, create, and study. ATU with its brilliant experience in education and research is continually striving to educate many students with an entrepreneurial spirit. As you look around ATU, you will see an astonishing diversity of programs and people exploring new ideas, pursuing new knowledge, creating new art, and filling our classrooms with the vibrancy that comes being an institution that is committed to research, discovery, creativity, and vigorous intellectual exchange. With its dedicated faculty, staff, and alumni, ATU creates an exceptional learning environment that promotes education and research. Currently, ATU is making further investments to expand its international links to recruit students and staff the region and across the world. I look forward to welcoming you to our university and wish you success in your academic endeavours.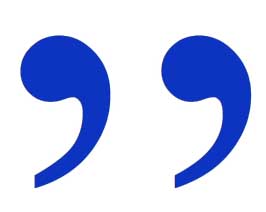 Hossein Salimi, PhD
President of Allameh Tabataba'i University (ATU)